ABOUT
Pumpkinfield teeters on the edge of Bridge of Earn – a small villagey-town just south of Perth. It's about 2 minutes from the M90 (about 45 minutes north of Edinburgh), and manages to be extremely convenient whilst retaining its rural charm. It was once a wind ravaged carport and a garage full of fungus and spiders, before both were upcycled (everyone's doing it these days) into a studio control room and live room respectively.
MISTER HARVEY HIMSELF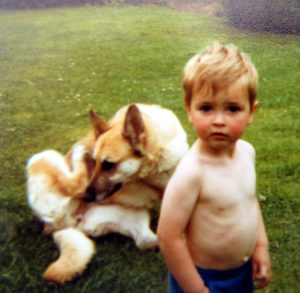 During a childhood in which he showed enthusiasm for very little to match that shown for his brother's comprehensive collection of Rush LPs, Mister Harvey took up the cello at the age of 8 under the naive impression that it would get him in with girls. He eventually went on to study for a music degree in Scotland. After several years carefully balancing coursework with highly irresponsible behaviour in bands, he was awarded an expulsion from Edinburgh University, but managed to blag his way back in to complete his BMus (hons) in 2003, 2 years after his Local Education Authority would have liked.
He is very glad he returned, as it was in these final years that he started to pay attention to the fine minds in whose presence it was his privilege to be. Ed Harper, Raymond Monnelle (both sadly now deceased and fondly remembered), and John Kitchen (also fondly remembered, but still very much alive and kicking) were inspirational fonts of knowledge on the subjects of harmony, counterpoint and orchestration, and instilled in him not only the need to understand the rules before breaking them, but also the realisation that some of the rules are so beautiful that it's nice not to break them now and again.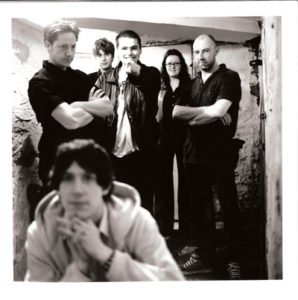 Amongst the many distractions presented to Mister Harvey during the early period of his further education was the invitation to join popular beat combo Khaya, with whom he went on to record 2 albums, an EP and a couple of sessions for John Peel. Today Khaya is no more, but the union forged between Mister Harvey and songwriter Mister Daniel Mutch has stood the test of time, first in the form of Desc, and presently as the Leg, with Mister Alun Thomas on drums and occasional drill.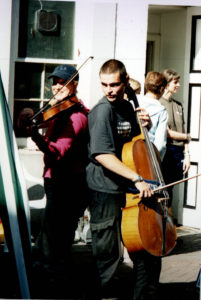 He also founded the Rose Street Quartet with viola player Liz (then) Ford, busking throughout the summer beneath a cheap green gazebo by the Mussel Inn, who would keep them topped up with chowder and chips in exchange for the provision of relaxing (mostly) music (mostly) for their customers. As the quartet accrued repertoire in these early days, it rapidly became clear that commercially available quartet arrangements are, in the majority, badly written – churned out for a quick buck, littered with errors, dull, etc., whinge whinge whinge. And so Mister Harvey took it upon himself to begin writing his own. The Rose Street Quartet now sits on an enormous heap of unique and exclusive string quartet and trio arrangements of exceptional quality.
In 2003 Mister Harvey got a grant from the Prince's Trust to buy a laptop and some microphones. He used these to record a number of records in a number of flats around Edinburgh. As years passed, he gradually accrued more bits and bobs, and – just as he was growing weary from carting it all about – moved to the country in 2011 and built a studio called Pumpkinfield to keep it all in (he still has the same laptop, though the 'S' and 'B' keys have fallen off, and a lot of it doesn't work due to a wine spillage. Fortunately he now has another computer. SBSBSbsbssbbsbs).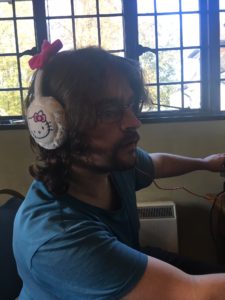 This is where he now resides, writes, plays, records, and makes frequent adjustments to the copy on his website because he's constantly changing his mind as to whether it's a bit too whatever.
He is a member of the Leg, Paul Vickers and the Leg, Modern Studies and the Rose Street Quartet, and has established long term relationships with numerous artists including King Creosote, Iain Morrison and Emily Scott. He's played with, recorded, and arranged music for a good few other folk too, but it is very much Mister Harvey's opinion that lists of such things are rather self-indulgent, even for those who write about themselves in the third person. There's an ongoing attempt to record those achievements he can remember on the Portfolio page, accessible in the link bar above, so you should be able to get a reasonable idea of what he's been up to if the mood takes you. If you're aware of anything that he's forgotten, he'd appreciate your letting him know. He didn't do it on purpose.